Urban Decay
Moondust Eyeshadow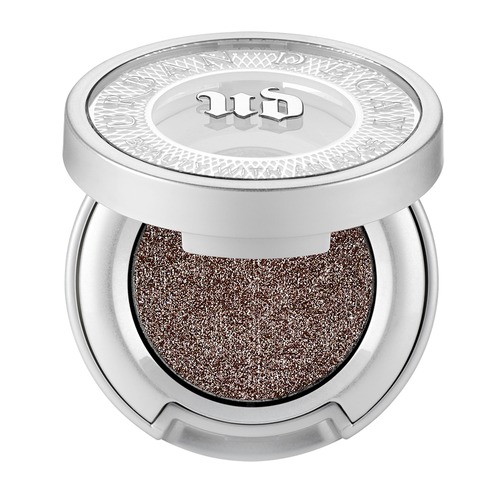 RM85.00
RM85.00
RM85.00
RM85.00
RM99.00
RM99.00
RM85.00
RM85.00
RM85.00
RM85.00
Diamond Dog
Moonspoon
Zodiac
Ether
Midnight Blast
Extragalactic
Solstice
Cosmic
Scorpio
Space Cowboy

Free Shipping
About

Sparkly shadow goes ultra-sophisticated—with intense hues, microfine sparkle and lush, 3-D metallics. You've never seen a sparkly shadow this sophisticated. Moondust is dazzlingly sparkly but with a super refined, incredibly sophisticated feel (and not a single speck of chunky glitter). Microfine bits of iridescent sparkle collide with intense, dreamy hues and lush, 3-D metallics—for an effect that's out of this world.

Benefits

New technology gives Moondust an amazing effect not found in traditional pressed-powder shadows. It feels like a cream but goes on like a powder to create a smooth, brilliantly reflective look. The result? Sexy, twinkling sparkle with a ton of depth and movement. (And a LOT of questions about what you're wearing!)

We recommend applying Moondust with your fingers. For extra intense color payout, try it wet.
All of our products are 100% authentic
ratings & reviews 2 Reviews
Ain asler
Scorpio - Smokey Dust
My collection of this moondust eyeshadow almost complete. I like the shimmer yet pigmented dust that I get once applied on the eyelid. There is always out of stock. I hope Sephora online update the stock so that we as a buyer can buy online without hesitate.
Jan
Solstice - Pretty gun metal finish
First purchase of a gun metal eye shadow. Was a little hesitant when I was how glittery it was in the pan. It gives off a sheer finish if using a brush. I tend to use my finger to apply to give a better payoff impact. Definitely sheer but buildable. Am considering to get a few more from this range.