FRESH
Sugar Lip Treatment Advanced Therapy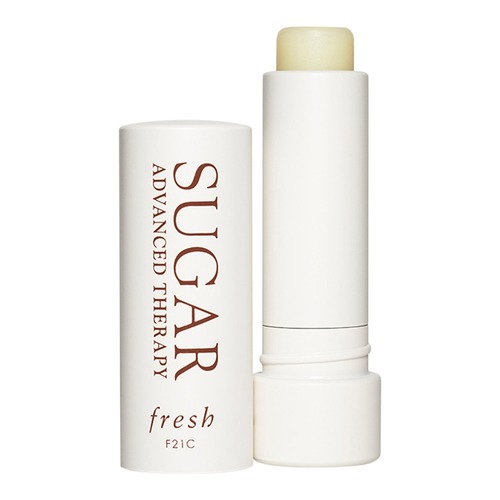 Sugar Lip Treatment Advanced Therapy
RM98.00
Free Shipping
About

Product Details: Sugar Lip Treatment Advanced Therapy is an ultra-nourishing lip treatment proven to significantly boost moisture, enhance volume, and improve the definition of the lip area.

Benefits

The Proof: Proven to keep lips moisturized for 24 hours Proven to immediately smooth the lips and significantly moisturize and enhance volume after just four weeks of use 100% noticed their lips were more moisturized, nourished, and supple 100% reported healthier-looking, softer, silkier lips 100% felt it protected their lips overnight, removed dry flakes, and improved dry lips 97% reported improved elasticity and smoothness around the lip area 93% felt it retexturized and visibly improved the overall appearance of their lips

Sea fennel helps to smooth fine lines and wrinkles and define the lip area.

Orange extract is rich with antioxidants that help protect the lips.

Apply throughout the day and before bedtime. Can be worn alone or as an age-defying base. For SPF protection, follow with your favorite Sugar Lip Treatment Sunscreen SPF 15.
All of our products are 100% authentic
ratings & reviews 5 Reviews
Lalaland
Best Lip Balm ever!
Love the texture, long-lasting and how moisturise it is esp in cold weather. I'm on medication which cause dryness on my lips and I've been trying another products but the moisturising effect is not long-lasting. So far this is the best! I gave 4 stars because of expensive price among other lip-balm.
Najwaal
Pricey but totally worth it!
I have very dry chapped lips. It's the same with everyone try a lot of product different brands but noting stick till the end. Then I encountered this product and it super pricey huhu but i bought it as a holidays collection in a small tube with different color one. And i fell in love. It's very moisturizing. My lips felt so smooth soft after using this. And i have tried so many lipbalms before. I must say most of the brands that I've tried the lifespan of them keeping my lips smooth n soft  usually around 15minutes after applying them. But Fresh sugar lip treatment keep my lips moisturizing more than 1+hours if I didn't eat or drink. I totally felt the difference when using other lipbalms and this one. It's like my holy grail among my lipbalms collections. I'm on my third going on fourth purchase of this product. 😍 👍 
Lene
Holy Grail Item
This is easily the top item on my list of beauty essentials. From a random splurge, it has now become the one item I've spent the most money on. I have recommended it to friends and this lip balm has since made its way into the purses of many other ladies. A little dab on the lips goes a long way. Definitely worth every cent. Now I just worry they get sold out too fast during Sephora's 20% sales!
Carissa
AWESOME
Love this lipbalm, the most moisturising I've used thus far! It healed my peeling, cracking lips in no time, and offers a protective layer in an air-conditioned room. I've restocked like four of them whenever Sephora's having sale :D It's also the only one I'll ever finish using lol. Wish it is more affordable though.
A.
Super hydrating, but a little pricey
I have tried many lipbalms, and this is the only one that I have actually finished using - three times now! I love how hydrating this lipbalm is, and it smells rather pleasant as well. My only issue with it is that the price is a little steep.